Live the Luminous, Limitless Life
You were born to Live! 

Are you feeling like something is missing?


Are you overwhelmed, like your circumstances are making it impossible

to live the life you want and deserve? 


Are you wanting to make changes in your life, start a business, find or improve a relationship? 


Do you know you want something different but don't know how to get it? 

What if I told you that breaking through those circumstances was easier than you think? 
And that you could learn to do it over the summer!
Women especially seem to have a harder time overcoming the choices they've made and the dreams they've let go. 
Imagine a simple system that ignites your passion and dreams and gives you the confidence you need to after it with joy and inner peace!
Learn to tap into your own power and listen to your own inner wisdom thru the
Reliable and Proven 12 week 

Life Mastery Institute's 
This 10 step Program takes you from Blueprinting your Dream life to Bridging the gap between where you are and where you want to be, and then Building your Dream! 
The

Dream

Builder Program!
Sign up now for A NEW YOU!
Now offering!
​40% off Spring Discount

​One-on-One

ONLINE  COACHING Program!
Listen to your weekly "lesson" and do some fun & thought provoking exercises  at home, on the beach or while you are on vacation...

then just call in once a week

for your one-on-one live coaching session!​
​

​​
Your own personal
ID and  Password to the 12 week online  Dream Builder Program! 
​
​
12 weekly -1.5 hour LIVE online coaching calls
with Christina Turner Ward, Certified Transformational Coach
One -on- One coaching from anywhere  ~ in comfort of your own home or quiet space!  ​​
Closed Facebook Group

(coming soon) just for online CF/CL participants to mastermind, give support and make new friends!
12 Weekly online "lectures" with world reknowned coach
, and founder of the Life Mastery Institute, Mary Morrissey.
Online workbook exercises
and Lifework to help you Start to Live a Life You Love!
​ ​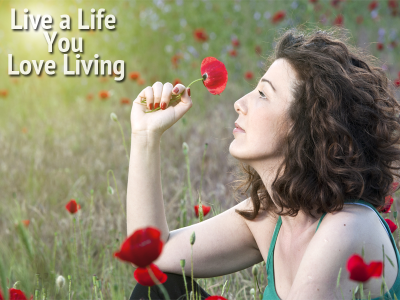 Are you ready to stop the struggle and learn how to let Life work for you?  
Join our newest transformational online coaching experience and in just 12 
 weeks you will be on your way to the Luminous and Limitless Life you were born to live!  

​​​

Give yourself a priceless GIFT To day
You deserve it! 

Transform your life in just 12 weeks!

​​
Fast Action Discount

Monthly Payment Plan only
$ 259/month  

Sign up for your FREE 30 minute Discovery Coaching session today and receive a
40%
 SPRING 
discount on The
Dream
Builder Program!
​
​
​
Please Complete Form Below NOW 
for a
Free 30 minute coaching session
 to learn all the details and more information about online transformational coaching!
( No payment needed now)
Your privacy is very important to me.  Your information will always be

safeguarded and never shared!  
I will email you within 24 hours of my receiving your contact info t set up your session this week!   If you have not heard back from me within 24 hours, please email me directly at: Christina@spiritwisdomcoach.com ! 

​ Congratulations on taking the first step to your limitless life!!